Living & Loving Course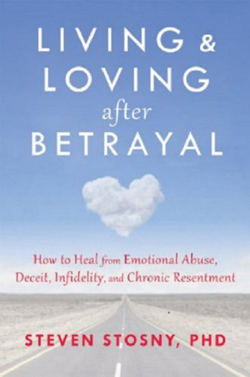 There is an implicit promise made in the formation of emotional bonds. Your loved one will:
Care about your wellbeing and never intentionally hurt you.
Chronic anger, abuse, infidelity or deceit feel like betrayal because they violate the implicit promise of emotional bonds.
This course will help you regain a sense of trust in yourself and in others. It offers potent methods to heal, grow, and love again.
Included in the course are nine recorded Webinars and written exercises in .pdf format.
Session 1 Introduction
Session 2 Using Pain for Growth The meaning we give to pain determines whether we outgrow it or stay stuck in it.
Session 3 Develop a Healing Identity Identify with your strengths, resilience, values, and capacity for healing and growth.
Session 4 The Immune System of the Self Acting consistently on the drive to create and protect value provides a sense of meaning and purpose to life.
Session 5 Healing Painful Memories Learn how to recondition mental processing of painful memories.
Session 6 Healing Painful Memories II Exercises in reconditioning painful memories.
Session 7 Outgrowing Hurt & Resentment It's not enough to heal hurt; we must outgrow the defenses it leaves behind.
Session 8 Rebuilding a Betrayed Relationship How to rebuild and repair a betrayed relationship.
Session 9 Compassion & Kindness The necessary ingredient for recovery is showing compassion and kindness to others.
$39